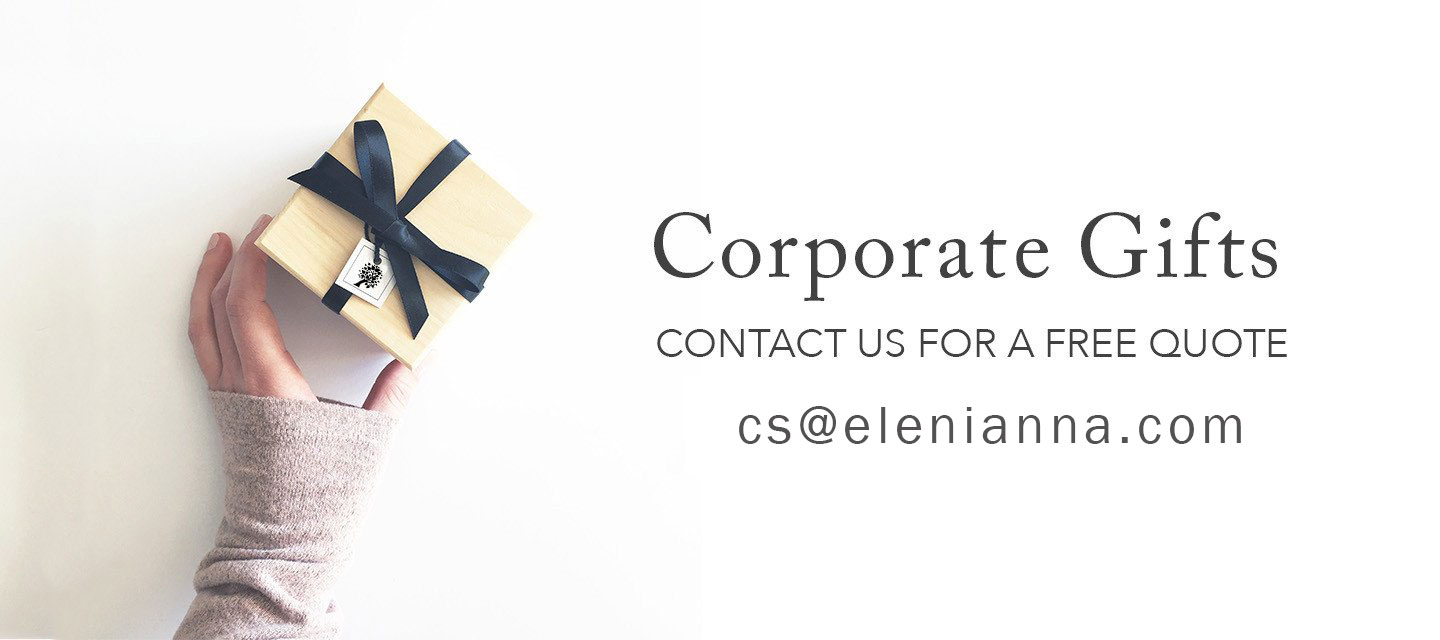 REDEFINING THE ART OF
CORPORATE GIFTING
Gifting and sharing lie at the core of Mediterranean culture. There has never been a better time to opt for a new approach to luxury gifting, especially where corporate gifts are concerned. For many centuries, the finest food was enjoyed by royalty. Today, Luxury & Premium Mediterranean food can be appreciated as a gift that communicates respect, honor, and gratitude.
GIFTS WITH CHARACTER

Elenianna guarantees that every one of the Mediterranean artisan food products in its offering is memorable for its remarkable taste, luxurious packaging and the story it tells.

A LUXURY CHOICE

No other Mediterranean company strives for the quality that elenianna does. Using the Mediterranean's finest food products, elenianna offers an exceptional flavor sensation in every taste.

PERSONALISED GIFTS

Adding a personal touch shows dedication and care when gifting. Elenianna offers personalized gifting options to suit every taste and need.
HEALTHY AND WELLNESS

Olive oil and pure honey are celebrated for their multiple health benefits. Show somebody you care by giving the gift of wellness all year round.