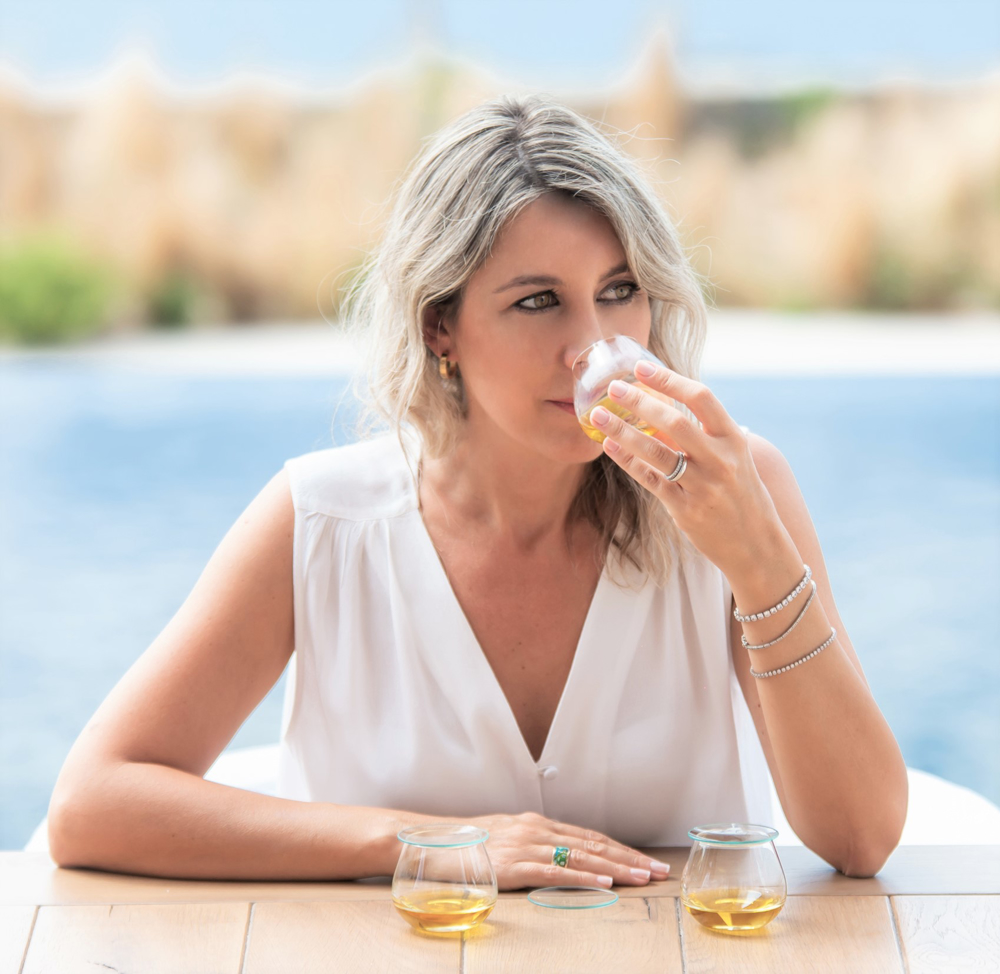 Anita Zachou is an agronomist, expert olive taster, and holistic wellness coach. Offers seminars and webinars, consulting to producers and oil mills, develops olive oil blends, is a judge in international olive oil competitions, olive oil tourism consultant, trainer to culinary professionals, content creator for social media & blogs, writer, and educator.
She comes from a family of olive oil producers from Kalamata and since she can remember herself she was playing around one of the millions of olive trees of the Messinian land, participating in the harvest and enjoying every year the fresh olive oil of her family.
Her great passion for olive oil and gastronomy led her to seek deeper knowledge and become a certified olive oil taster in 2012. A few years later she was granted a scholarship from the International Olive Council to attend the most recognized education in the world in olive oil tasting at the University of Jaen in Andalusia, Spain, from which she holds the title of Expert in Virgin Olive Oil Tasting. She had worked for twenty years in multinational companies as Director of Education before deciding to follow her calling. To move permanently to Mykonos, to teach, offer guidance and inspire people to live a healthier, happier, and longer life by adopting the Mediterranean lifestyle and consuming high quality extra virgin olive oil. She is the founder of Mykonos Olive Tasting an educational and consulting company based in Mykonos and provides seminars and workshops on Olive Oil Tasting and Olive Oil Gastronomy, the Mediterranean Diet, Holistic Health, Beauty and Wellness to foreign visitors, consumers, children, olive oil traders, and culinary professionals.
Her mission is to share her knowledge and experience on the value, quality, the right choice, and the multiple health benefits of Extra Virgin Olive Oil and the Mediterranean Diet by creating their ambassadors in different parts of the world.
She believes that learning to taste, evaluate and choose olive oil is one of the most important knowledge that one can offer himself since olive oil is not only the most important daily cooking ingredient of our kitchen but also a unique health, beauty and wellness elixir.
"Consuming high-quality extra virgin olive oil is not a luxury, it is your daily right to health, beauty, and wellness, it is an act of self-care."
Anita Zachou  www.anitazachou.com