Products tagged with 'Award Winner'
Gourmet Extrissimo olive oil of ultra premium quality from Greece.(500ml)
¥2,356
excluding shipping
equates to ¥587,322 per 1 lt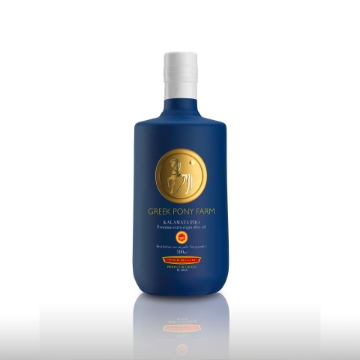 An excellent premium grade olive oil that impresses from the very first moment with its strong aromas and fruity taste.
¥2,792
excluding shipping
equates to ¥696,085 per 1 lt
Greek Pony Farm "Kalamata" P.D.O. organic extra virgin olive oil is with a health-claim as it provides 10.3mg of hydroxytyrosol, tyrosol or their derivatives.
¥3,478
excluding shipping
equates to ¥866,999 per 1 lt