Products tagged with 'thyme honey'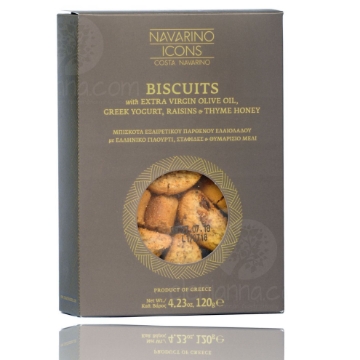 These biscuits are produced based on extra virgin olive oil and its antioxidant properties. Greek yogurt, rich in calcium, pure thyme honey, and raisins and rich aroma and delightful flavor.
¥490
excluding shipping
equates to ¥267,325 per 1 kg(s)
Thyme honey brought to you from Greek islands and Pine honey infused with the therapeutic Chios mastic.