Sunday, 23 February 2020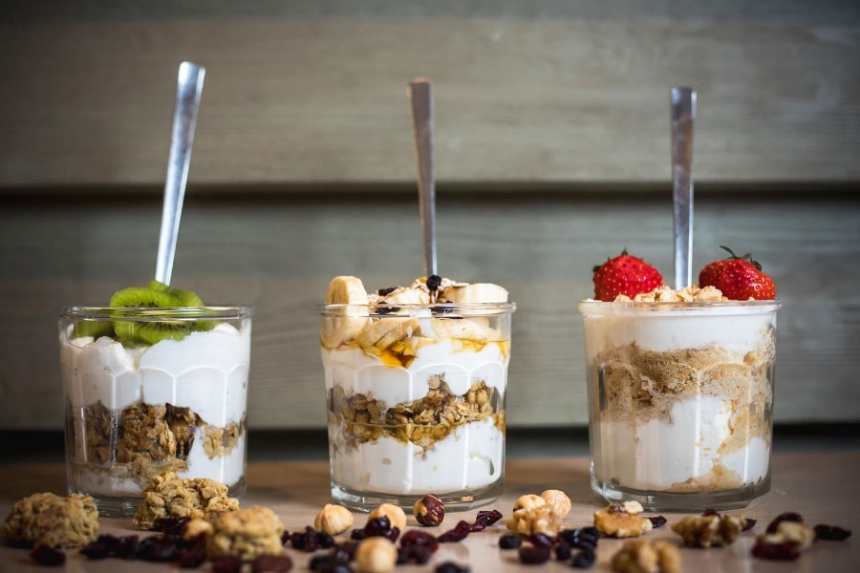 Imagine waking up under the Greek sun, while on an island escape, nature adventure or City Break, to a delicious breakfast buffet of local specialties at a hospitable table.
The "Greek Breakfast" welcomes guests at hotels in every corner of Greece to savor the flavors and aroma of purely Greek products and regional breakfast delicacies.
You'll enjoy a taste of local culinary tradition that, not only travels your senses but inspires the discovery of regional cultural heritage, local products and fruits of the earth.
What better way to start your day…
In the villages of Greece, breakfast used to consist of large quantities of animal fats that provided energy for the day's labors. The most important meal of the day in terms of nutrition, it was also the most filling. In western Crete, country people used to eat the traditional Greek breakfast of eggs with staka – the equivalent of clotted cream – to keep them going, while in Epirus and Macedonia, the fare was pies made with cheese and butter.
A generous piece of homemade bread with some olives, wrapped in a clean kerchief, was the midmorning snack of choice. Farmers and day laborers would carry it with them to the fields or workplaces in town. Breakfast as we know it today did not exist, except in some city homes, where it was a habit imported from abroad with French butter and white bread.
Modern Variations of Greek Breakfast
Today, having rediscovered the wealth of the Greek diet and the luxury of freshly picked produce and genuine, home-made dishes, breakfast has changed for modern Greeks too. At hotel buffets, which are constantly reinventing themselves, you will enjoy a wake-up meal with a difference.
Will you be able to choose between Epirot pies, with a handmade pastry filled with seasonal goodies, a milk pie, cheese pie, spinach pie, a wedge of a delicious island or mountain cheese or a bowl of the creamiest yogurt you've ever tasted, perhaps even made with buffalo milk.
A classic choice, yogurt is such an important part of the Greek diet. Typically it can be consumed with a bit of starch in the morning such as a piece of bread or a rusk. Or you can add a touch of yogurt, walnuts and some seasonal fruit. This is a filling breakfast and offers a good amount of protein as well.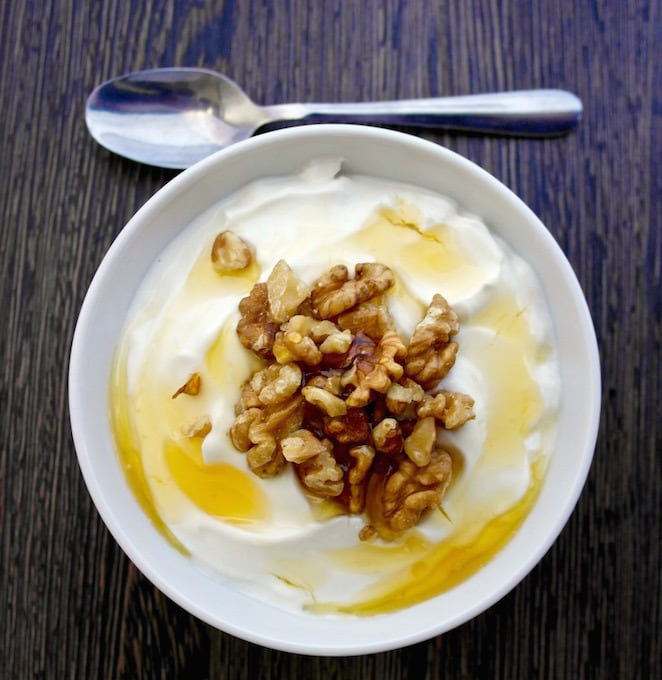 Loukoumades (Greek donuts)
They are one of the most delectable desserts. Loukoumades are delicious dough balls fried in hot oil, crunchy on the outside and fluffy from the inside, are ideal for any time of day. They are served sweet or salty and can sweeten our mood. They are usually preferred with honey and cinnamon, but there is no limit to garnish options: praline, fruit, and syrup of every taste, jam, and colorful truffle on top, nuts or even salty or sweet cheese.
Loukoumades are of simple inspiration and with all those choices in their garnishing, they can easily become one's, favorite sweet. That is why their history is lost in the depths of the centuries, and at the same time, it is a delight that we can find, with minor variations, in many places of the world till now. The first references to this sweet were found in Europe by Callimachus. Aristotle, Archestratus, and Aristophanes also mention it in their works. It is said that the recipe for its production is the first recorded ancient pastry recipe. A remarkable piece of information is that the ritual of honoring the Olympics' winners in ancient Greece included a treat with loukoumades, something that was repeated at the 2008 Olympics in Beijing in honor of the first Olympics. 
For some, loukoumades are a symbol of happiness and fertility, while others consider them to be aphrodisiacs. The places where they are made are so many that it is quite reasonable to have obtained several 'properties' over the years. Whether they are true or not, the only thing for sure is that this is one of our favorite sweet treats.